International Gymnix Invitational 2020
Amazing Athleticism, Passion and Poise, and even a Perfect 10.0!
A huge congratulations goes out to seven of our outstanding WAG team members who competed at the 29th International Gymnix Invitational this past weekend in Montreal, Quebec.  5 days.  10 countries.  1300 athletes and 80 hours of tough competition on two floors.  Pressure and exhilaration.  Our girls, shining brightly in the middle of it all.  It was amazing!
From March 4-8, some of the most promising athletes from across Canada, the US, Germany, Belgium, Australia, Mexico, Spain, Hungary, El Salvador and Surinam, gathered at the Claude-Robillard Sports Complex to compete at the highest levels  of gymnastics.  For many, it was in preparation for the 2020 Tokyo Olympics.  According to Ian Moss, CEO of Gymnastics Canada, this event had special significance as it will play an important role in the selection process for the team that will represent Canada at the Olympics this summer. Without a doubt, it was a high stakes, exciting and competitive atmosphere and a great privilege to take part in it all.
Although the OGC girls were not there to claim their own spots on the Olympic Team (yet,) they were there to compete with some of the best.  Each individual had her own personal successes at the event and they all deserve great respect for their accomplishments.
Soraya Shahani claimed the first victory for OGC on Thursday evening with a spectacular demonstration of skills featuring beautiful and elegant execution on each event.  Scoring a total of  36.757, she  placed a solid 1st All Around for Level 10 with two silvers on Beam and Bars and a bronze on Vault.  Amazing performance!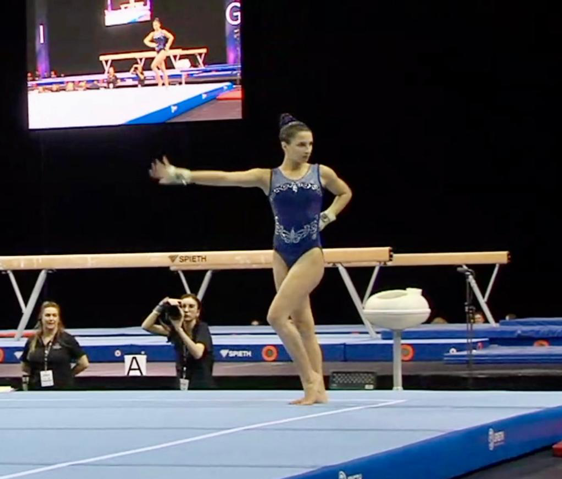 Eliane Cousin also competed Level 10 and participated in her fist "Olympic" warm up consisting of a general 20 min warm up, followed by 4X18 min event warm ups and finally a 30 second touch for each event during competition.  It's a very different and challenging way to compete and the Gymnix experience has rekindled her dedication to work her skills to consistency in preparation for Provincials in April.
She finished 11th with a 33.874.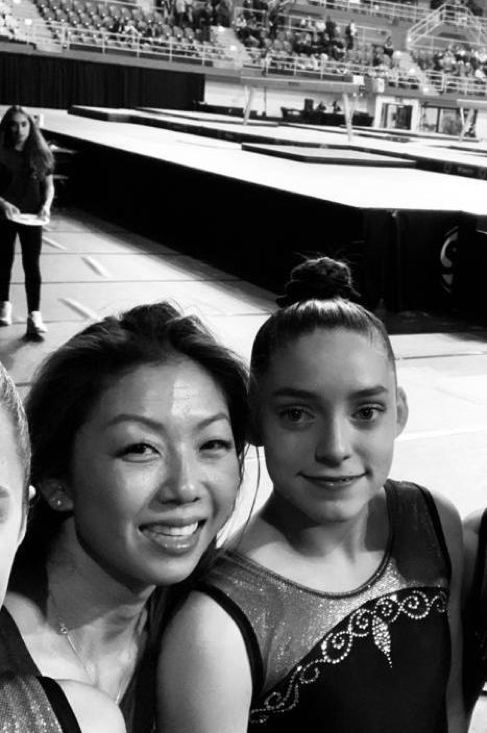 Mikayla Kis, who has only recently recovered from a foot injury sustained at Tour in California back in January, made her return to competition at the Montreal event.  Having just received medical clearance the previous week, she opted to compete Level 10 with a modified program.  While the reduced start values excluded her from podium contention, Mikayla's energetic floor routine engaged the audience and her perseverance in the face of adversity continues to be an inspiration to her fellow teammates.  She scored a respectable 31.349.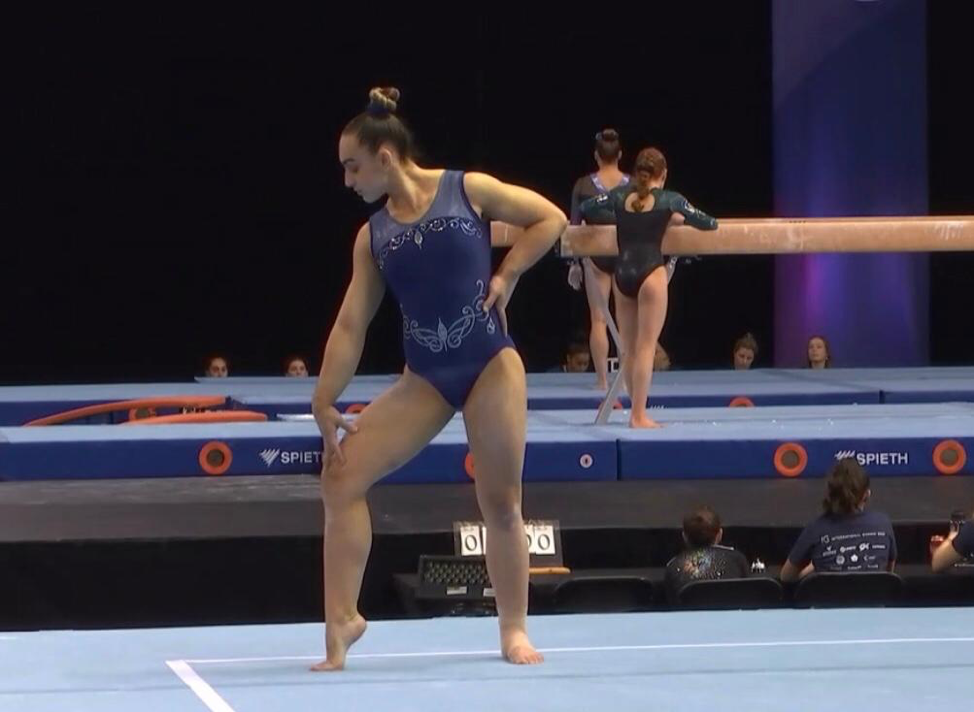 Sylvia Clare Yodkerepauprai, at the age of nine, was one of our youngest athletes to attend the event.  Competing at the Aspire 2 Level, she finished an impressive 4th All Around with silver medals for both Bars and Floor.  She loved the new experience of competing on podium!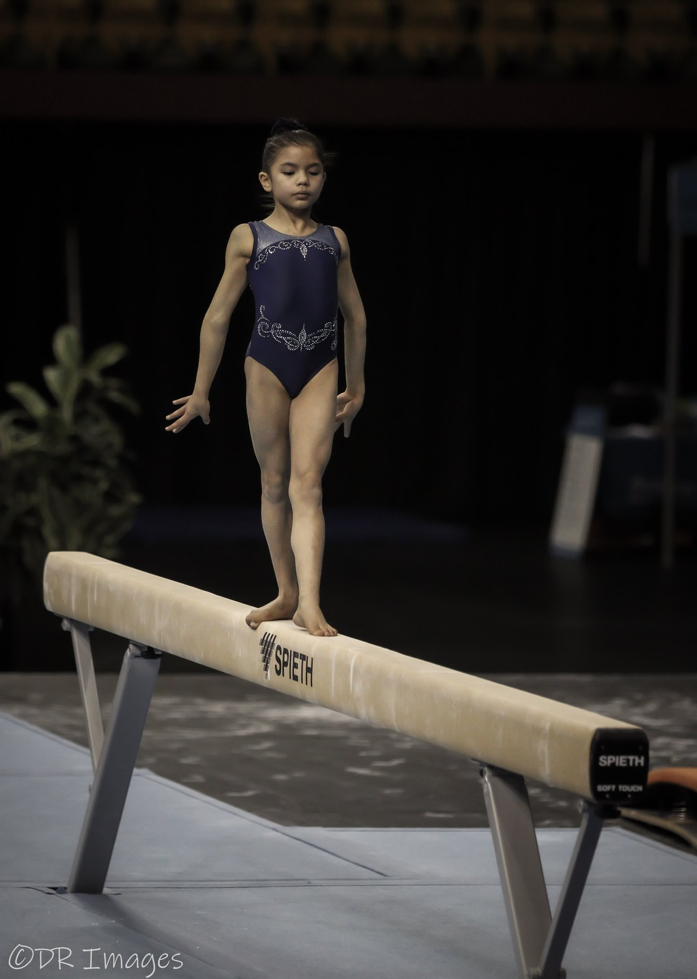 Sophia Steiner, also aged nine, competed Aspire 1.  With high dynamic tumbling on Floor that earned her a bronze medal and a final score of 34.912, she ranked 5th All Around.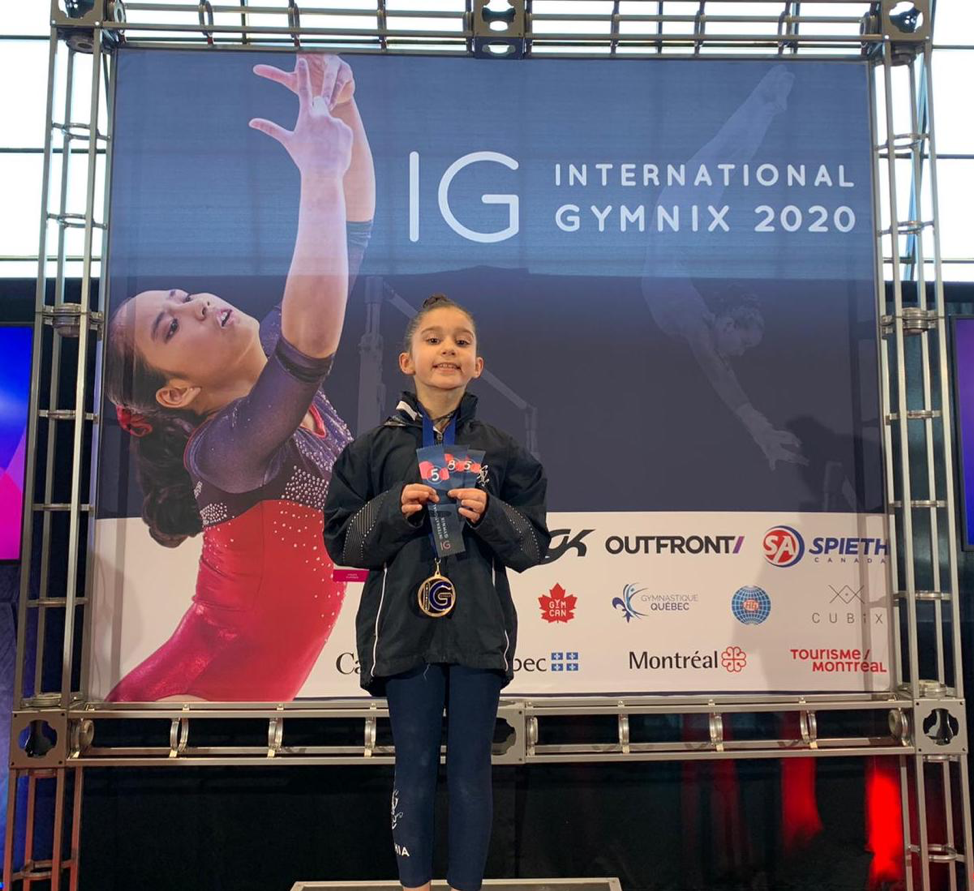 Seren Jackson, after only a few weeks of training several of the required skills, competed for the first time at the Novice Level.  Gymnix was all about firsts for her.  It was her first time at this event, her first time competing with "Olympic" warm up, her first time competing on podium, and her first time as a National stream athlete.  She placed 9th All Around with a final score of 40.933 and looks forward to returning to Gymnix next year.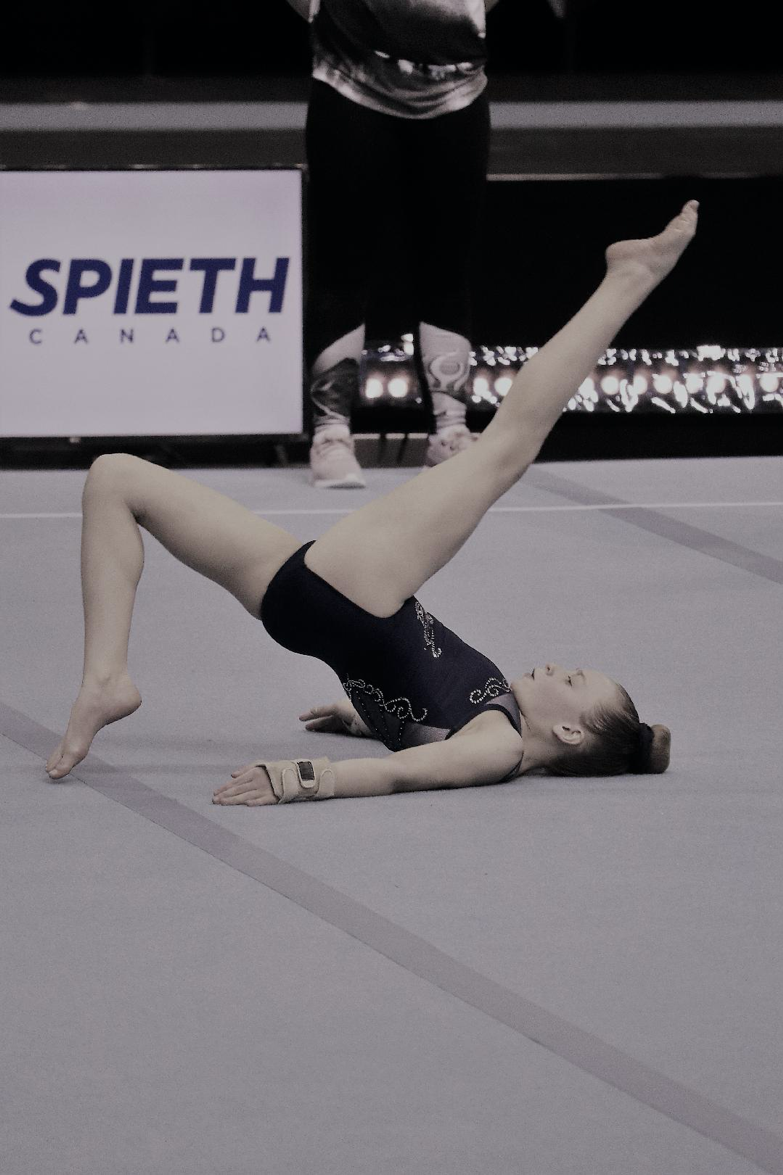 Lia Redick was one of the last of our team to compete and performed spectacularly in the Aspire 1 category.  With an All Around score of 37.650, not only did she finish 1st All Around with golds on Bars, Beam and Floor, she scored a well-deserved and rarely seen, perfect 10.0 for what was truly a flawlessly beautiful Bar routine.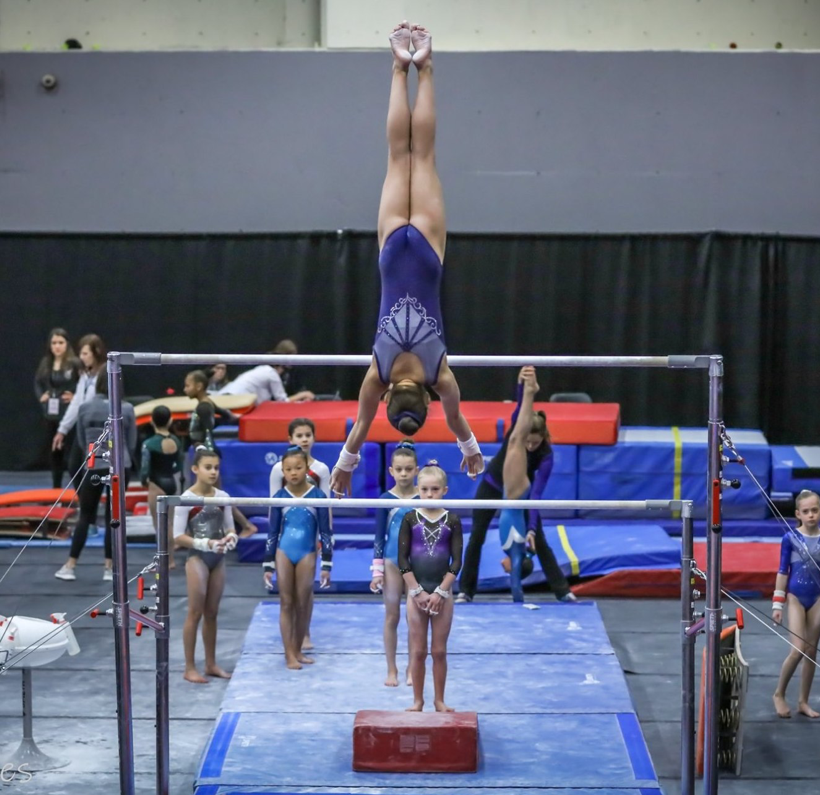 Both individually and collectively, these young women are a source of pride and inspiration to the OGC family.  They have proven themselves to be models of courage, passion and perseverance,  who never fail to amaze with their talent and dedication.  Congratulations to all of our Gymnix athletes on your many successes this weekend and to our amazing coaches, Aleks, Sandra and Lena, who make it possible for our athletes to reach such heights.