Coming off of the recent intense and highly competitive international competitions in Las Vegas and Belgium, you could easily be forgiven for thinking that many OGC acrobats would be winding down the season and taking it a bit easier than usual right about now.
But you would be wrong. They were just getting warmed up.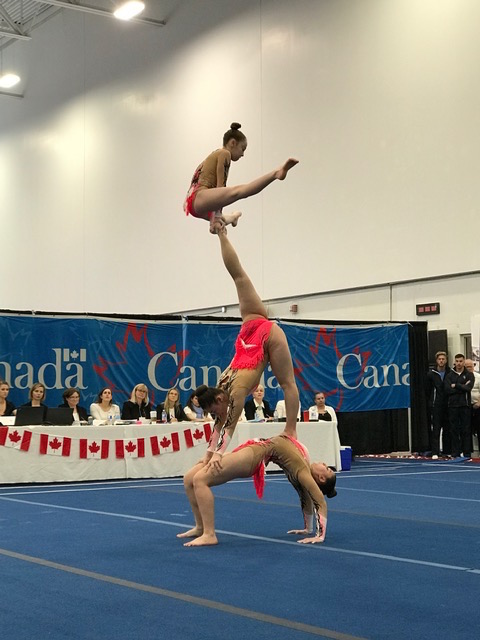 The athletes returned inspired and motivated to work harder than before and to push themselves even further than they thought possible. They understand better than most that it takes sweat, determination and hard work for a dream to become reality and the recent Provincial Championships provided the perfect opportunity for them to showcase that OGC grit to the Ontario acro community.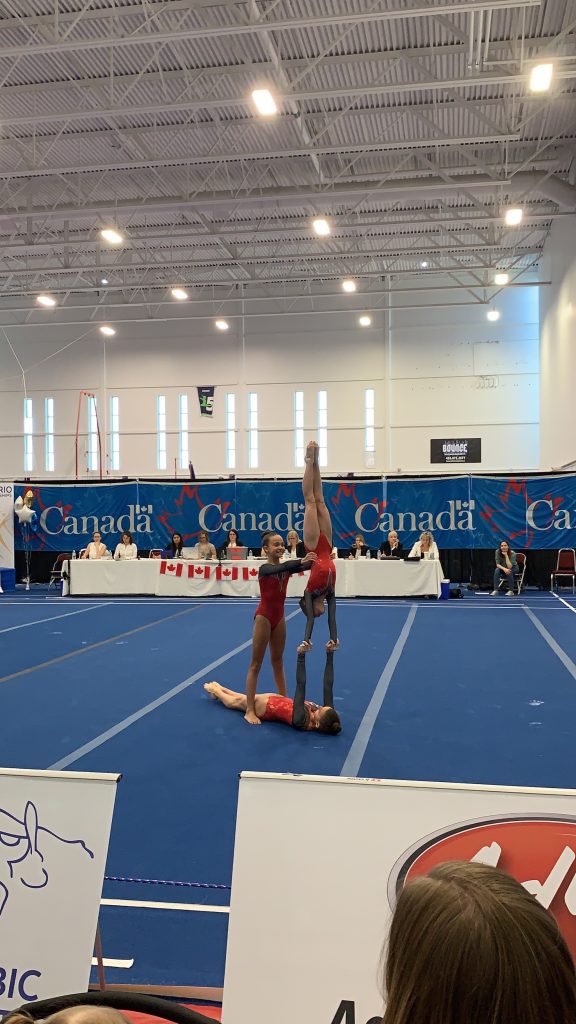 Over the weekend of April 27-28, nearly 200 athletes across the province of Ontario competed in the Acrobatic Gymnastics Provincial Championships. OGC was well represented among many categories and achieved impressive scores across the board.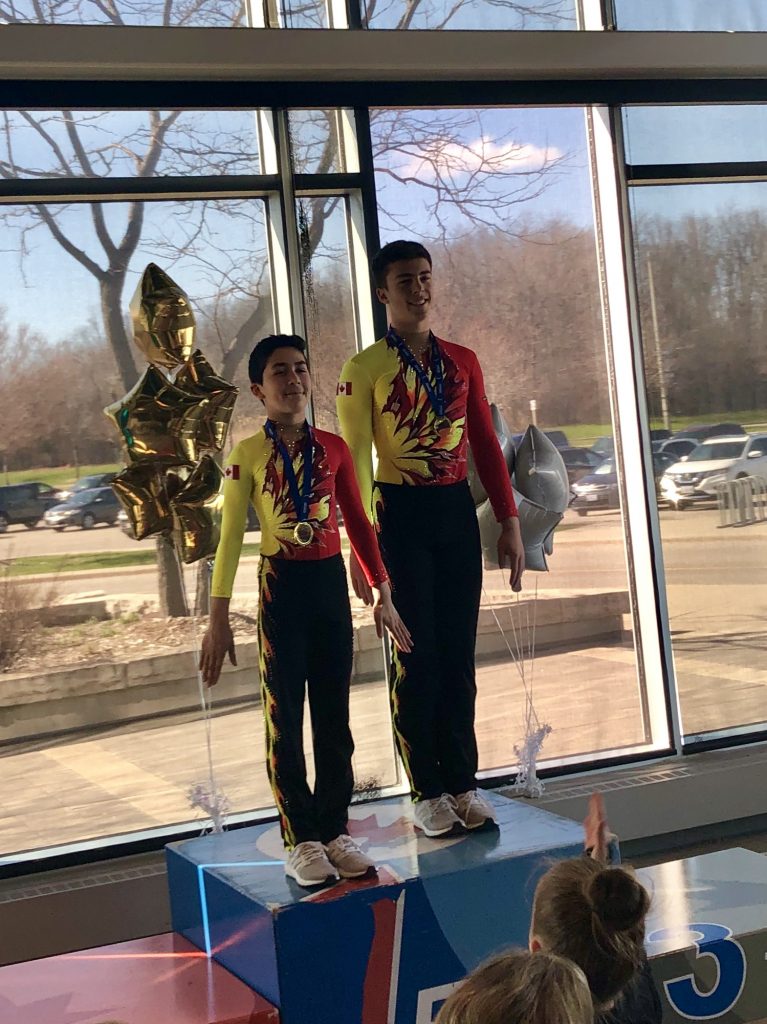 As we have all come to understand, acro is somewhat unique in that it is not uncommon to see entire partnerships unable to compete due to the injury, illness, or loss of a member of the group. This can be frustrating for all involved but it is also heartwarming to see them rally behind each other during these tough times. Several OGC partnerships were unable to compete at Provincials but in true OGC style, they showed up to cheer and support their teammates throughout the weekend.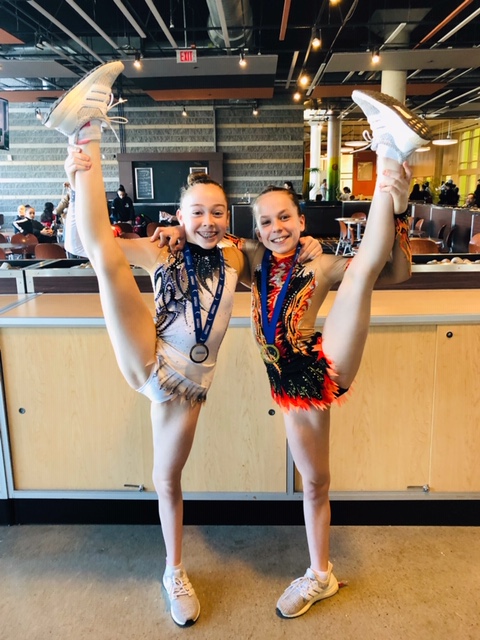 As always, thank you to the coaches, judges, event organizers, countless volunteers, Gymnastics Ontario and Gymnastics Mississauga for putting together a fantastic competition for all to enjoy.
Here is a quick look at the results of OGC acro at the Ontario Provincial Championships: