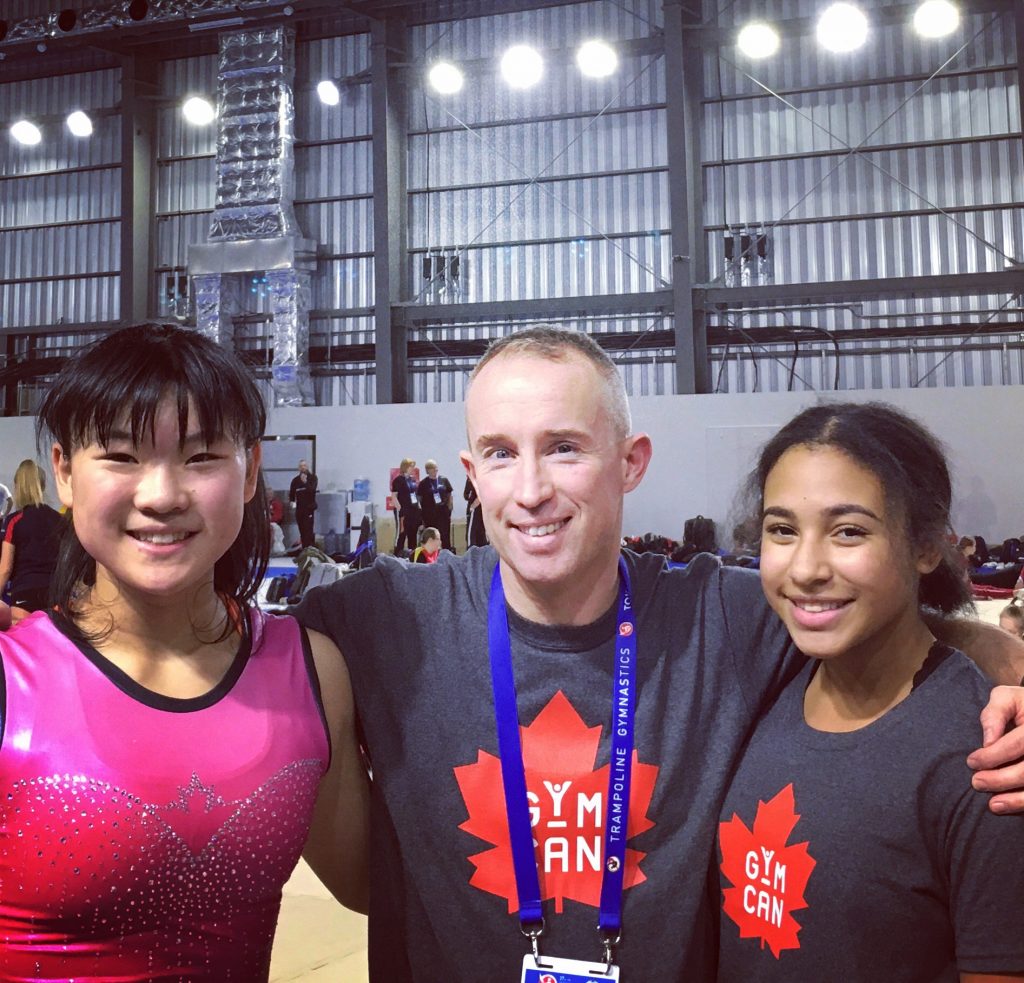 The 2019 World Championships for Trampoline and Tumbling were held this past December in the newly constructed Ariake Gymnastics Centre in Japan, the same venue where gymnastics will be centre stage during the 2020 Olympic Games this summer. What an exciting opportunity this must've been for our very own National tumblers Helen Dong and Emily Harrison.
Both Emily and Helen had early starts in gymnastics. Emily started in artistic gymnastics as a child and moved to tumbling when she was 11 years old. She has been tumbling for 6 years. Helen, on the other hand, started right into tumbling at age 8 and hasn't looked back for the past 7 years!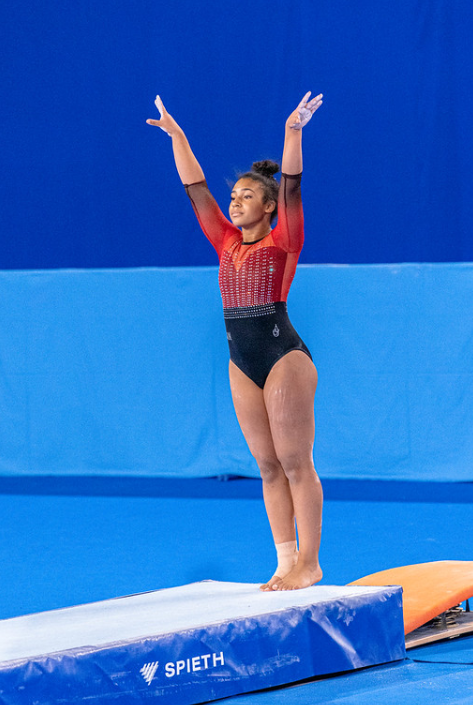 While they both cite learning new skills as the reason they love gymnastics and tumbling in particular, it's the excitement and journey of travelling to new places for competitions, like Tokyo, that Helen and Emily enjoy the most.
Emily notes that it is, "the amazing people I've been able to meet, and the progress I see myself make after learning new skills or just getting stronger," that keeps her going.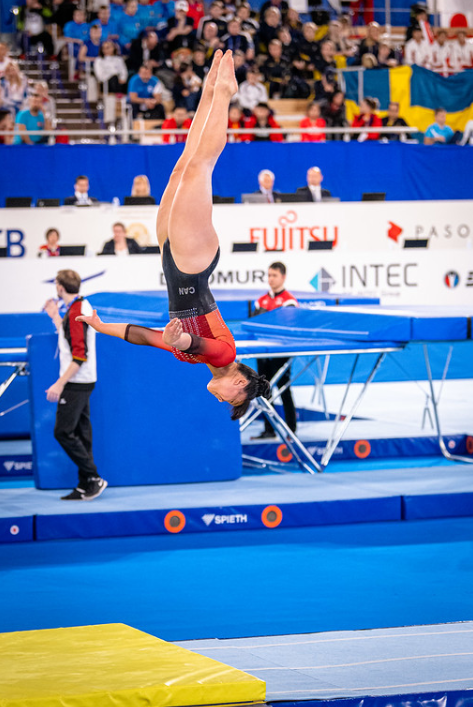 As the premiere competitive event for Tumbling in the world, attending these championships must have been a dream for these two young ladies. When asked what it was like competing for Canada in Tokyo, they both had plenty to say.
In Helen's words: "World Age Groups in Tokyo was by far my most favourite and memorable competition! The venue, the touring, the team, and the competition itself was nothing short of amazing. The atmosphere of the gym gave me a rush of adrenaline as I stood at the end of the tumbling strip waiting for the judge to salute my name. Reflecting back, my passes are now just a blur in my head, yet, I remember how proud I was of myself when I successfully landed both my passes on my feet."
In Emily's words: "Tokyo was amazing to say the least. It was such a culture shock and a hard time difference to get used to, but the parts of the city we got to visit were beautiful. The competition venue was huge, and such a cool place to be especially since it was the Olympic stadium. Staying with the team was so much fun, and I met so many new people."
Coming into this year's World Age Group competition, their Coach, Don Holmes and the girls knew that if they didn't have doubles in transition (this is a double flip in the middle of the pass to a double flip at the end of the pass) they would not be competitive at the event.
"Both Emily and Helen have been to two World Age Group competitions already (Bulgaria in 2017 and Russia in 2018) and they didn't want to go to Tokyo just to participate. The goal was to try to make finals – the top eight," explains Coach Don.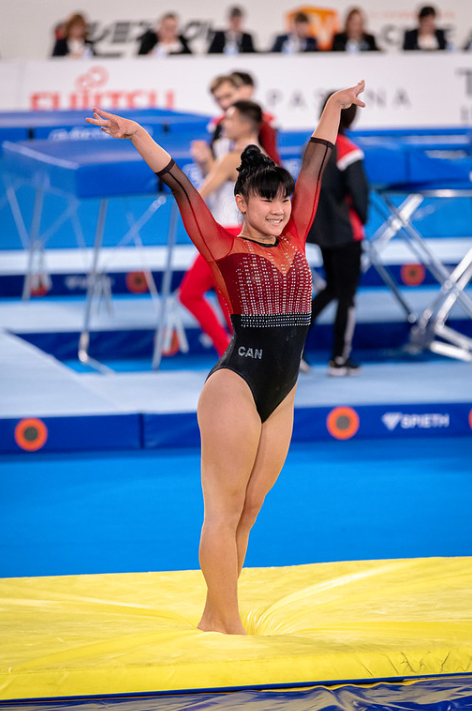 Emily and Helen are two of the only girls in Canadian Tumbling history to compete a double in transition at a World Age Group event.  Women on the Senior Team usually perform this skill.  "The fact that Emily and Helen are at this level at 16 years of age is a great indicator that they are two of the top athletes in Canada, and they will be on the Senior Women's Team for the next World Championships in Azerbaijan in 2021," Don predicts.
In Tokyo, the age 15-16 Girls Tumbling division is extremely competitive with so many fantastic young women performing doubles in transition and landing consistently. Getting to finals was a tall order.  "Even though we didn't reach our goal of getting into the final round, Helen and Emily competed extremely well and should be really satisfied with their results."
Overall, Emily placed 10th and Helen placed 16th in the finals.
Don admits, "I was so excited for the girls to compete I could barely sleep the night before they competed.  I knew they had put in the work and were as prepared as they could be.  After they had both landed their two passes, I was so relieved and happy for them."
There were so many firsts and great experiences to have on this trip for everyone. So, given the Japanese culture, the athletic experience, and the overwhelming amount of things to see and do, what was their most memorable experience there?
For Emily, "The most memorable moment was probably right after I competed my first pass. I ran off and hugged Coach Don because there is a long history behind my transition pass and the difficulty behind it. That was for sure the happiest I'd been the entire trip."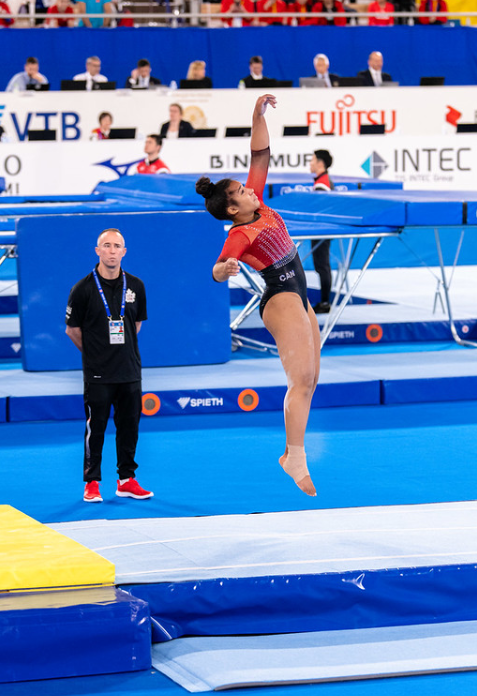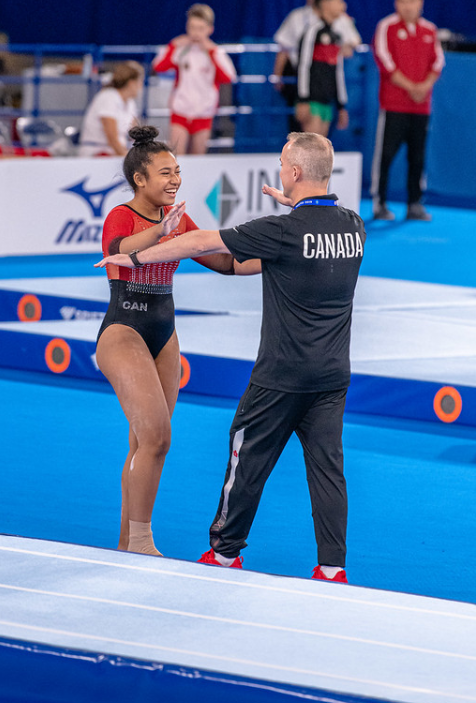 For Helen, "My most memorable experience in Japan had to have been making TikToks with my teammates in the hotel hallways." It's funny the things that define our experiences!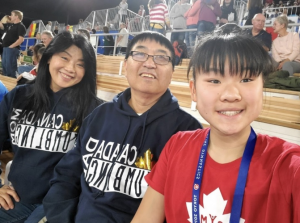 There was also a lot outside the competition that the girls were able to see and do. Japan is rich with it's culture and traditions. So what stood out for our tumbling athletes while they were not at the gym?
For Helen, "Every single day involved lots of laughs, lots of good food, and lots of touring. With the team, I visited Sensoji Temple, MORI Building DIGITAL ART MUSEUM: teamLab Borderless, as well as several different malls. In addition, since my family went to Japan with me, I also got to visit Tokyo DisneySea, Shibuya Crossing, and Nara, Japan to feed bowing deer! Food-wise, most of my meals were from the hotel, the venue, or the mall but when I went out with my parents, I had traditional ramen and Korean BBQ!"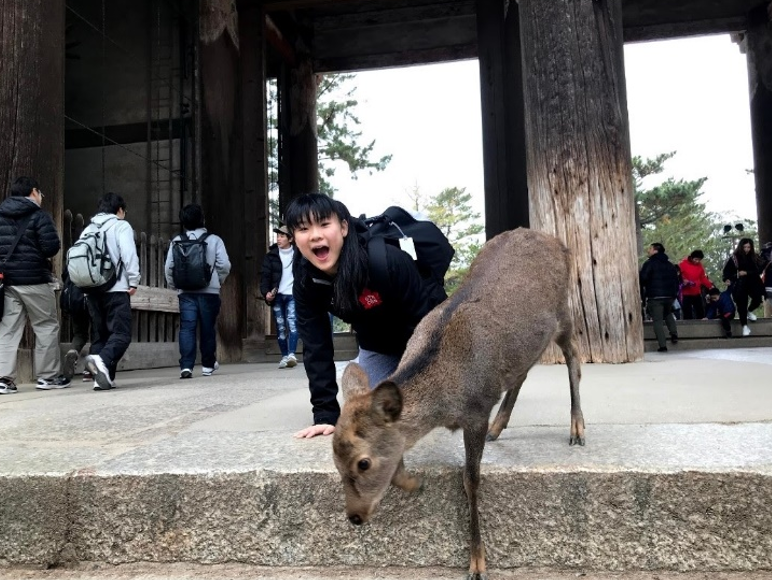 For Emily, "Outside of competition, we visited a couple places but my favorite was a temple we went to the third day we were there. There were all of these cute little shops where I bought a few souvenirs. The temple was so beautiful, and Helen and I learned how to pray with incense."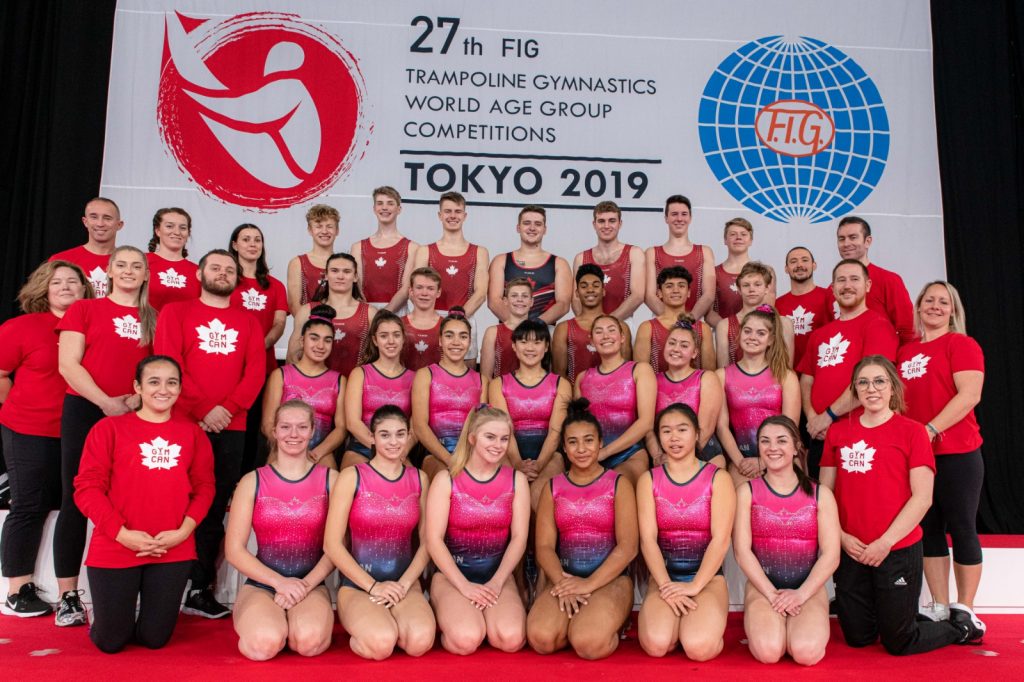 Emily and Helen made history for Canada, for Oakville Gymnastics Club, and for themselves. According to Don, "This World Age Groups was so memorable for many reasons but I'm most proud of their achievements as a pair of Canada's top Tumblers. I'm so proud of the girls."
All of us at OGC are also so proud; especially the younger athletes whom look up to you and want to follow in your footsteps. So what advice would these young women have for the athletes looking to compete at a World event one day just like them?
Emily's advice is, "to always try to treat every day like training Know you are good enough and are ready."
Helen's advice, though it may sound cliché is, "to have fun, work hard all the time, and know that you will have bad training days. With this, it is important to especially push yourself during your 'off days' because success is earned and not handed to you."
Congratulations Emily and Helen on an amazing year and outstanding results! We are OGC proud.