Article by: Jane Pokou
Hope van der Zouwe's love for gymnastics began at one and a half years of age at 'Gym Magic'. Being 'a fearless mobile athletic toddler', her parents saw women's artistic as a good fit for her. Having ten years of training and completing level 8 in her final year of women's artistic in 2018, Hope decided to start tumbling and competed Provincial Level 3 at OGC.
Spending 20 plus hours at the gym per week while growing up, Hope has had less time for school, extracurricular activities and friends. However, her passion for gymnastics remains strong. She is always excited to 'get big new skills' and enjoys competing. She can always count on herself by improving and advancing to higher levels every year.
Although Hope enjoys 'the comfort of the gym', she also plays soccer for her school team and for a small league recreation team. She also participates in school track and field and has played hockey in the past.
Her inspiration and motivation come from her team members and her coaches. Hope aspires to exceed in tumbling by training with higher level tumblers who encourage and provide additional coaching tips and by watching videos of national tumblers competing at world championships provided by her coaches.
Tumbling is not new to Hope. Fast track, trampoline and conditioning come 'pretty easy' to her since she has been used to it for many years. If there is a specific skill that she finds challenging, she will ask her coach if she can do it next practice when her mind is fresh. In doing so, she remains positive and is able to overcome these challenges quickly.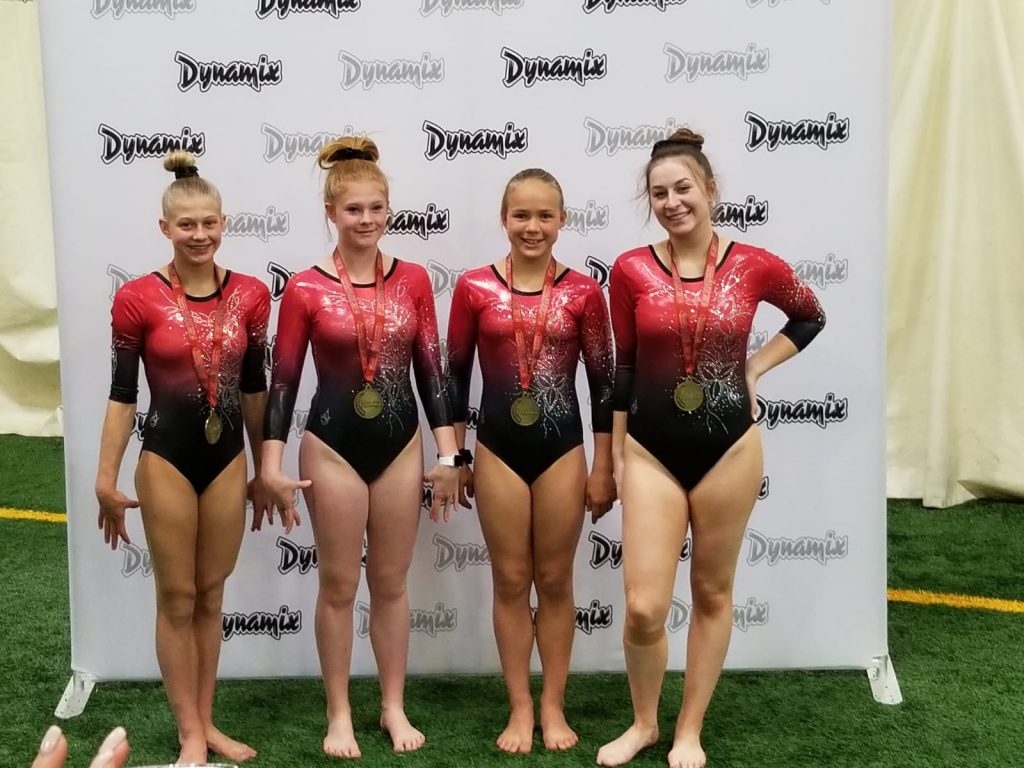 What proved to be a memorable event was 3rdqualifiers. At competitions, Hope focuses on visualizing her pass and gets as much feedback as possible on her warm up, minutes before her passes. With the motivation and support from her coach, she completed a second pass of 3 x whips 3 x springs and a full for the first time and placed 4th.
Hope has had a successful year. She achieved her first goal of doing four whips, the base for becoming a solid tumbler as she sees it. Her second goal was to improve at each competition: 6th at first qualifiers, 1st at second qualifiers, 4th at third qualifiers and Team Gold at Easterns. Lastly, her final goal was achieved by placing 1st at the Ontario Championships where she finally beat the winner from Easterns.
Next season she will be competing Provincial Level 4. Her future goals are to compete at the National Level and World Championships and to eventually pursue coaching.
Her coaches describe Hope as 'a very talented tumbler who combines form and power with a confident demeanor on the floor. The judges love her attention to detail. In the club, Hope gets her work done and then enjoys her free time on trampoline, working on more challenging skills'.
It is obvious that Hope has a natural flair for the sport. By the end of the season, she was landing double back tucks and double full twists. Knowing that "I've achieved all of this", her dream is to see tumbling become an Olympic sport.