It's funny what a year can do. Goals that used to seem so far away have suddenly been achieved and in many cases, surpassed. People we had never met before can become some of our closest friends. Bonds are strengthened, memories are made, and new dreams are conceived along the way.
Of course, things don't always go as planned. There are setbacks, disappointments, and loss, but if there's one thing that can be learned from being a part of this unique gymnastics community, it is that there is no straight trajectory to success. Sometimes you have to experience the low moments to fully appreciate the high ones. It's how you handle the roller coaster that makes all the difference – and what a ride the 2018-2019 season has been for OGC Acro!
We have seen everything this season from OGC athletes winning the first gold medal for Canada at the prestigious FIAC to several partnerships having to deal with injuries and in some cases, having to make the difficult decision to take a step back from competing. Through it all, OGC Acro had a year where they demonstrated a resiliency and humility beyond their years.
This is why the annual year end awards banquet is always such a special occasion to celebrate the efforts of all the athletes and for a select few, to recognize the extraordinary year they had. At last weekend's banquet, awards were given to all provincial level champions across the disciplines (see cover photo for acro recipients specifically) and the following athletes received individual awards in the acro category.
Most Dedicated Gymnast – Emerson Wong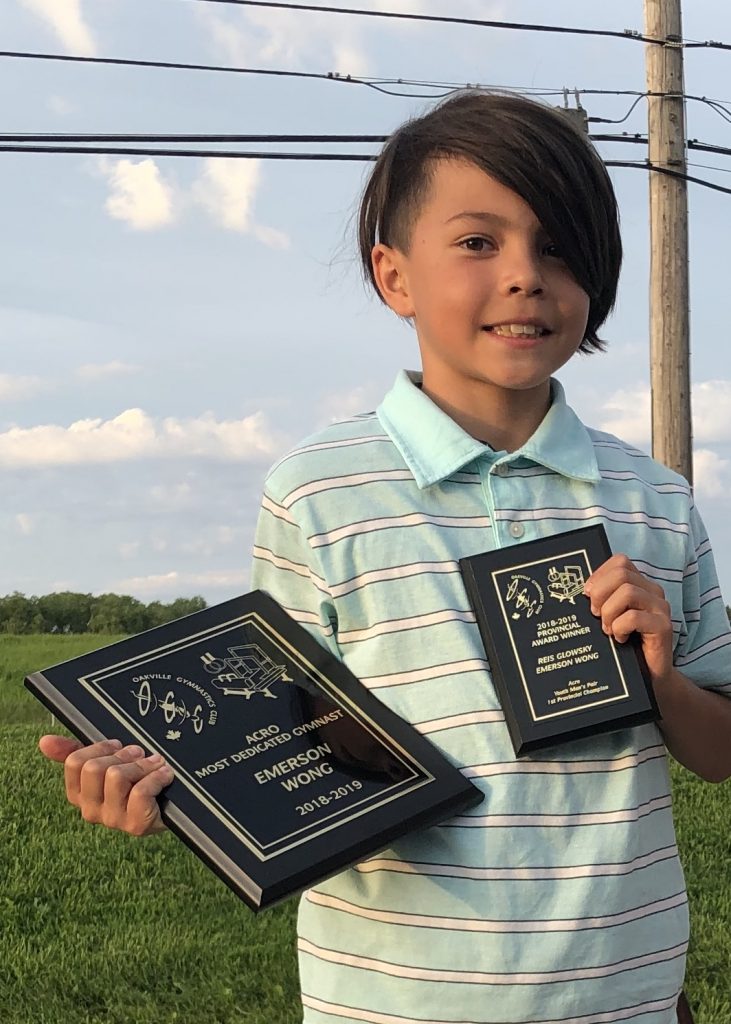 Leadership Award – Ashlee Chan
Most Improved Gymnast – Madaline Perretta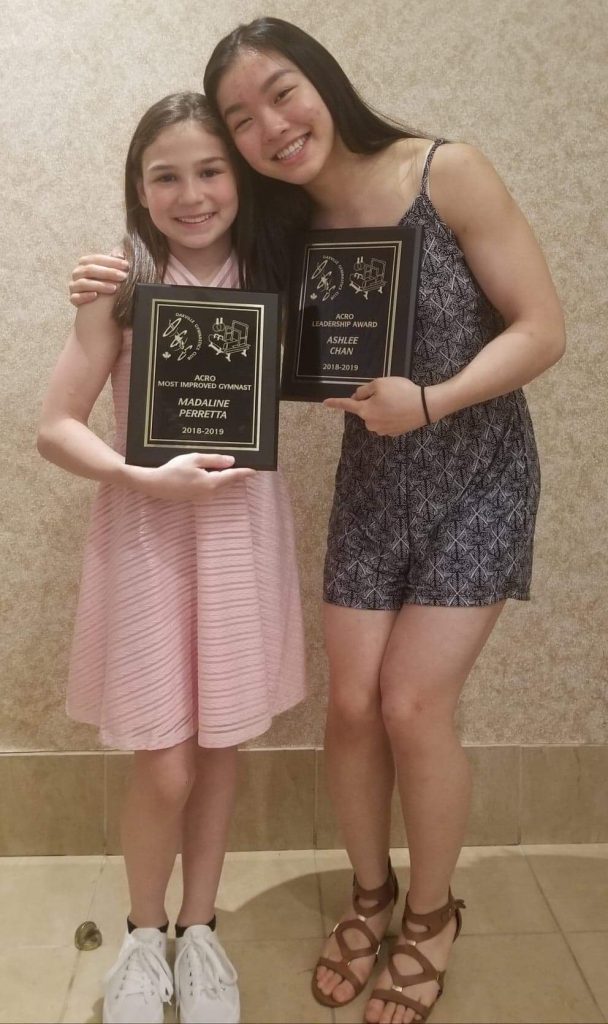 Gymnast of the Year – Mila DiSalle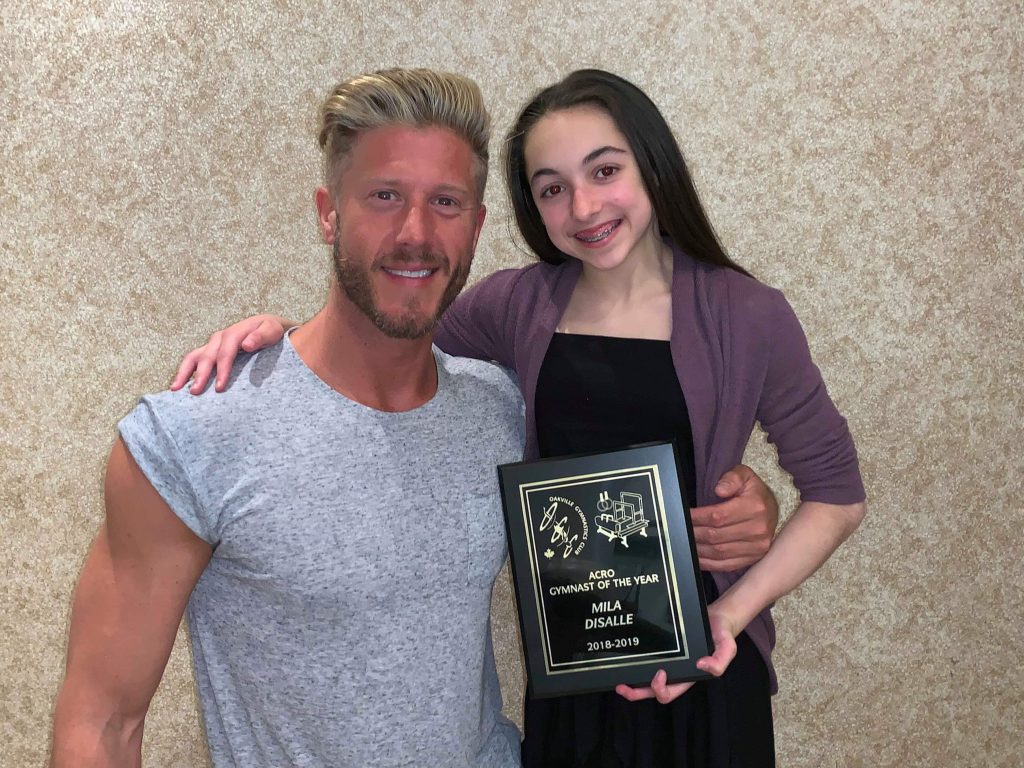 Congratulations to all the athletes and thank you to the coaches, club, and parents who support them along the way!