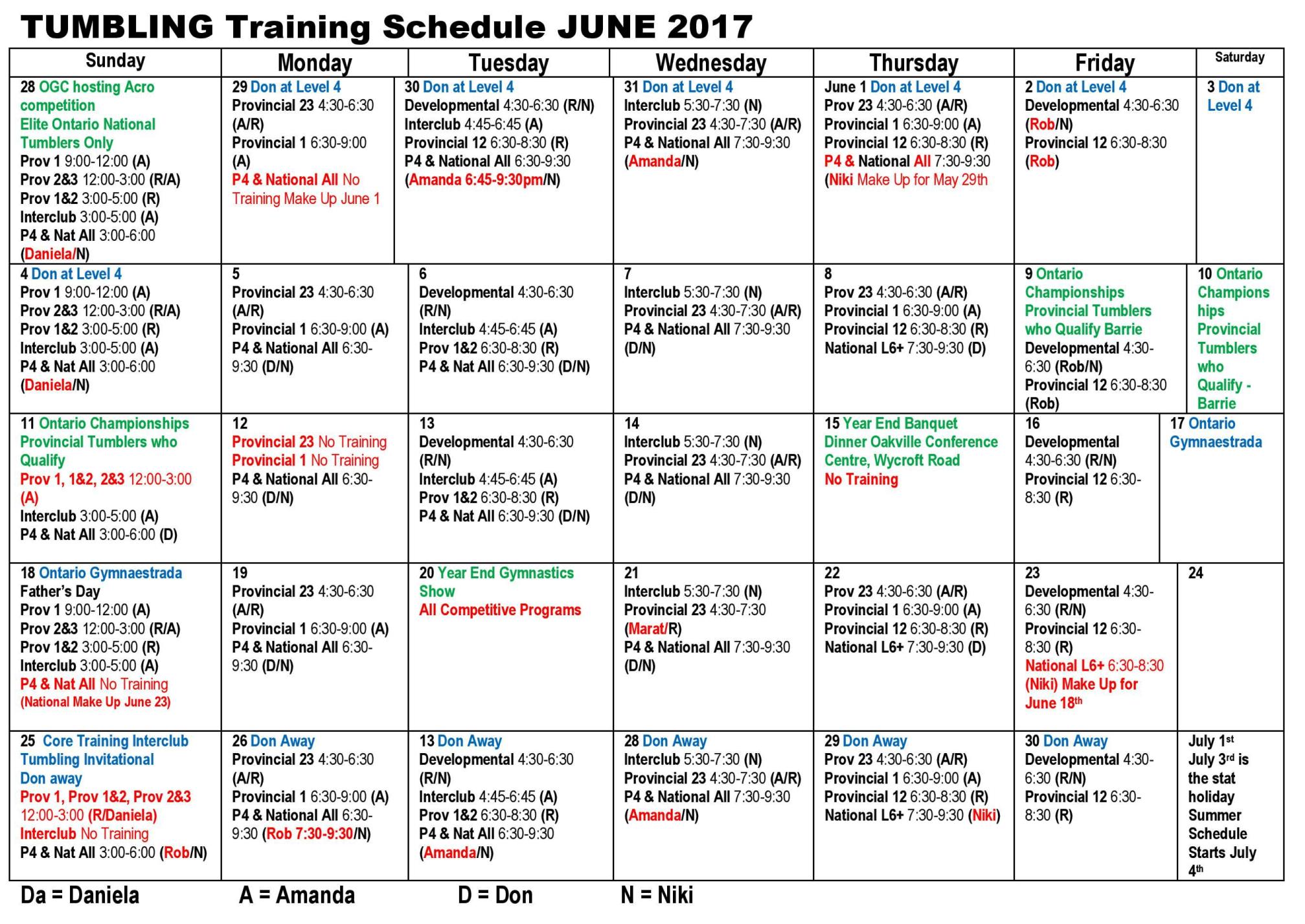 To see image in larger format, right click on the image and view in a new tab then you will be able to zoom in.
Please note that there are a few major events in the June schedule for Tumbling:
The Year End Gala Gymnastics Show on Tuesday, June 20th
The Core Training Interclub Tumbling Invitational in Richmond Hill for our Showcase and Interclub Tumblers
The last day of class for the 2016/2017 season will be June 30th.  The new summer schedule begins Tuesday, July 3rd.
Have a Happy Canada Day!  Canada 150!