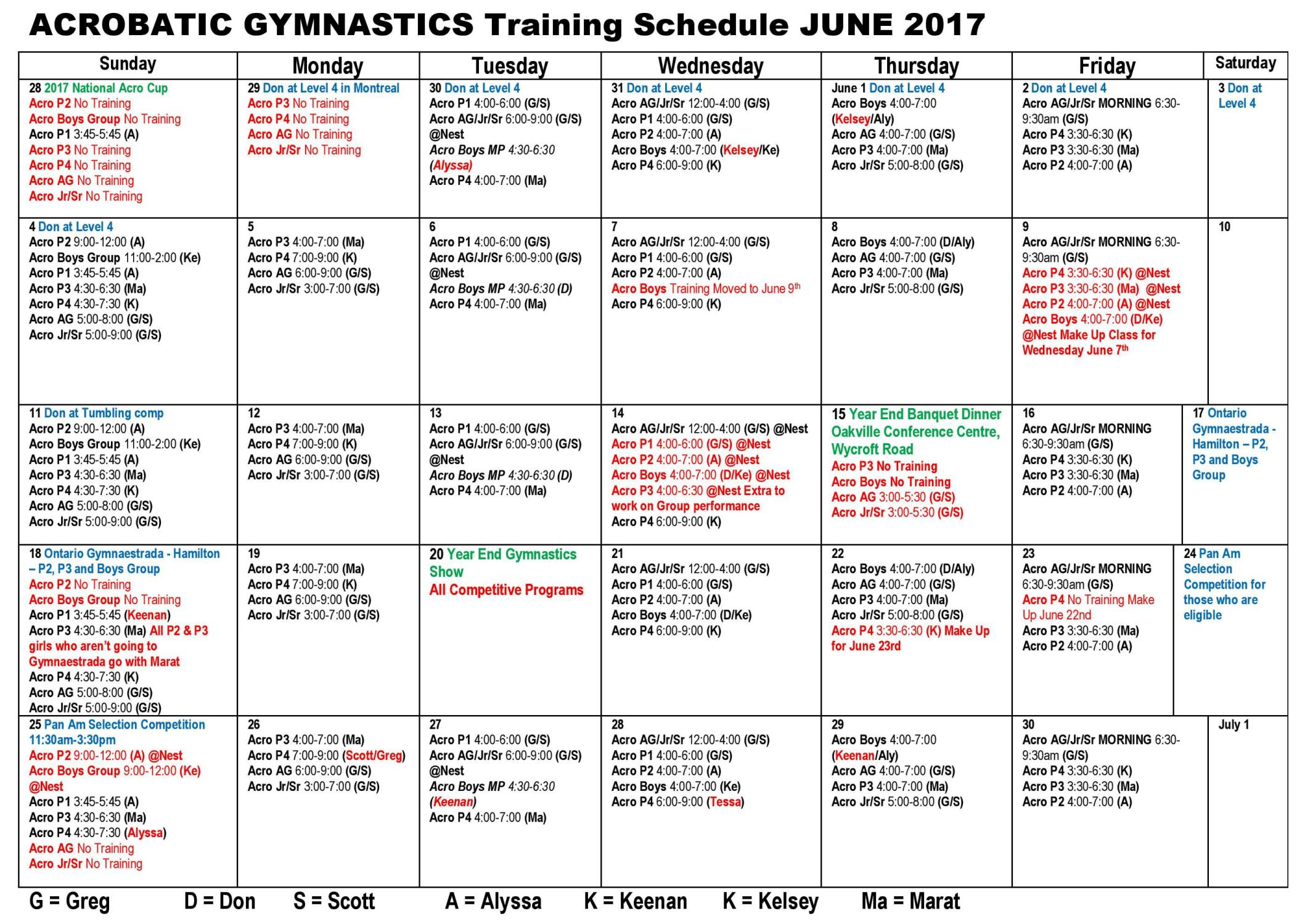 To see image in larger format right click on image and view in new tab and then you can zoom.
Here is the June Schedule OGC Acro training.  Please note that there are still a few major events to come:
Sunday, June 18th P1 Acro Coach Alyssa will be at Gymnaestrada so coach Keenan will be coaching the girls.
Ontario Gymnaestrada for those participating from P2, P3 and the Boys Groups.  We are looking forward to a weekend long schedule of gymnastics displays and workshops at Mohawk College in Hamilton.
The Year End Gala Gymnastics Show on Tuesday, June 20th.  See the events tab to the right of your screen for details.
The Gymnastics Canada Pan American Championships Team Selection Event for FIG Category athletes on Saturday, June 24th and Sunday, June 25th at OGC.  Good luck to our OGC athletes vying for a spot on the Canadian Team that will represent Canada at the 2017 Pan Am Championships for Acrobatic Gymnastics which will take place in Daytona Beach, Florida in October.